Get a Free Rental Analysis
We Provide Athens Property Management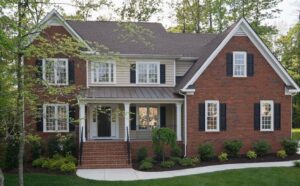 Athens is a small city of around 28,000 residents in Limestone County, Alabama. This Southern gem traces her earliest roots back to the early 19th century, when the city's founders established a settlement here. Athens was incorporated in 1818, a full year before Alabama became a state.
For many years, Athens was an industrial and agricultural powerhouse, with cotton production and the railroad driving much of the area's development. Today, Athens is home to a smattering of local chains and small businesses, as well as safe neighborhoods and strong local schools. These characteristics make the community a popular destination for families of all shapes and sizes. Local points of interest include the Alabama Veteran's Museum and the Athens-Limestone Visitors Center.
Investing in Athens, AL Rentals
Whether you own a portfolio of rentals in Athens, Alabama or you're thinking about buying a local home to use as an investment vehicle, it's important to carefully weigh the ups and downs of the market before making a real estate purchase. Athens has seen its population steadily increase in recent years, contributing to higher housing demand. Naturally, this is appealing for investors looking to turn a profit locally. Even still, owning an Athens rental home comes with plenty of unique responsibilities.
Partnering with an Athens property management team is a simple way to keep your home's needs in check and ensure you stay profitable for years to come.
Working with Newton Property Management in Athens, Alabama
At Newton Property Management, we are passionate about helping our clients to achieve impressive results. Our Athens property management packages are designed to meet your unique needs, with flexible options based on your rental holdings. Learn more today about how our team can help you succeed; schedule a free consultation to get started.
We handle all of your home's day-to-day needs
Discover why we offer the right for your rental home
1.

We Keep You Connected to Your Home
Working with us, you'll never need to worry about the health of your rental home again. We work to keep you in the loop and we're always easy to reach via phone and email. When you have questions or concerns, it's easy to get in touch.
2.

Our Team Knows the Market
Every rental market has its own unique challenges and ups and downs. We have worked extensively across Northern Alabama and we know how to keep your home profitable, all while minimizing  problems and maintaining the longterm health of your investment.
3.

Renters Love Working with Us, Too
Focusing on tenant satisfaction is an important part of our property management approach. By keeping our renters happy, we maintain low turnover rates and help reduce the costs associated with vacancies. It's a win-win for everyone.
4.

We Provide Instant Account Access
When you want to check in on your home, it's easy to access your online account. We also provide convenient options for tenants looking to pay rent or request repairs online. These tools keep us efficient and help us resolve problems promptly.
"The best property management company in North Alabama!"
CHASE TUCKER
Best landlords I have ever had! [They] make sure we are always taken care of and...in the pouring rain! You can't beat their dedication or professionalism!!
LIZ PERNA
Even more reasons to love us
Northern Alabama's Property Managment Pros
We know the local rental market.
If you own rental properties in Athens, Decatur, Huntsville, or one of the many surrounding communities, it's important to find a property management team that can help you hit your financial benchmarks. With the right support on your side, you'll never worry about collecting rent, responding to maintenance requests, or keeping your home in good shape again. 
Learn more about our property management solutions by scheduling a free rental analysis today.
Speak with the Newton Team
Learn more about our flexible management
options. Call us now: (256) 233-2800