Get a Free Rental Analysis
We Provide Harvest Property Management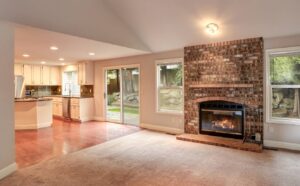 Harvest is a small community in Northern Alabama, with a population of just around 5,000 people. Located about 14 miles northwest of Huntsville on SR 53, Harvest is one of many popular destinations in Madison County for working professionals looking for convenient commutes. Harvest provides the small town charm of the American South, but its close proximity to larger cities in the region means local residents have access to the best of both worlds.
In Harvest, you'll find quaint neighborhoods, safe city streets, and public parks for families to enjoy. Harvest is also home to a smattering of retail establishments, giving local residents shopping and dining options to explore.
Investing in Harvest Rentals
Thinking of purchasing rentals in Harvest, Alabama? Don't be fooled by the small size of this community; Harvest has seen a boom of new home construction in the 21st century, following greater trends across the Huntsville metro area. Many investors eager to capitalize on this population growth have begun purchasing Harvest rentals as investments.
Of course, simply purchasing a rental home in Harvest won't automatically mean you're achieving financial returns month after month. Many new landlords are surprised to discover just how much work goes into keeping a rental home performing optimally. From marketing and tenant placement to rent collection and maintenance coordination, Harvest property management is a full-time job.
Working with Newton Property Management in Harvest, Alabama
Instead of taking on the responsibilities of your property solo, why not work with a professional Harvest property management team? At Newton Property Management, we are committed to helping our clients achieve the best possible results. Our team works hand-in-hand with local rental owners to provide property management solutions that generate real results.
Take a look at our Harvest property management packages or simply schedule a free consultation with a member of our team to get started.
We handle all of your home's day-to-day needs
Discover why we offer the right for your rental home
1.

We Keep You Connected to Your Home
Working with us, you'll never need to worry about the health of your rental home again. We work to keep you in the loop and we're always easy to reach via phone and email. When you have questions or concerns, it's easy to get in touch.
2.

Our Team Knows the Market
Every rental market has its own unique challenges and ups and downs. We have worked extensively across Northern Alabama and we know how to keep your home profitable, all while minimizing  problems and maintaining the longterm health of your investment.
3.

Renters Love Working with Us, Too
Focusing on tenant satisfaction is an important part of our property management approach. By keeping our renters happy, we maintain low turnover rates and help reduce the costs associated with vacancies. It's a win-win for everyone.
4.

We Provide Instant Account Access
When you want to check in on your home, it's easy to access your online account. We also provide convenient options for tenants looking to pay rent or request repairs online. These tools keep us efficient and help us resolve problems promptly.
"The best property management company in North Alabama!"
CHASE TUCKER
Best landlords I have ever had! [They] make sure we are always taken care of and...in the pouring rain! You can't beat their dedication or professionalism!!
LIZ PERNA
Even more reasons to love us
Northern Alabama's Property Managment Pros
We know the local rental market.
If you own rental properties in Athens, Decatur, Huntsville, or one of the many surrounding communities, it's important to find a property management team that can help you hit your financial benchmarks. With the right support on your side, you'll never worry about collecting rent, responding to maintenance requests, or keeping your home in good shape again. 
Learn more about our property management solutions by scheduling a free rental analysis today.
Speak with the Newton Team
Learn more about our flexible management
options. Call us now: (256) 233-2800