Get a Free Rental Analysis
We Provide Decatur Property Management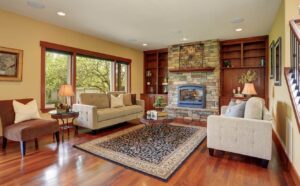 Perched on the banks of Wheeler Lake, Decatur is a large city in Northern Alabama. Alongside many other communities in this region of the state, Decatur was once an large transportation hub for local crops. In the 20th century, the city evolved into an important center for industrial activity, and today the local economy counts a number of diverse sectors, including manufacturing, chemicals, and high-tech research.
Decatur is also well-known for the festivals and events the city hosts throughout the year. One notable example is the Alabama Jubilee, one of the oldest hot air balloon races in the American South. Other events include the Spirit of America festival and the Racking Horse World Celebration.
Investing in Decatur, AL Rentals
Looking to expand your real estate holdings? Rentals in Decatur, Alabama offer a viable pathway for motivated investors, with favorable trends like a growing economy and burgeoning population making for an attractive investment environment. Of course, simply purchasing Decatur rentals and hoping for the best won't get you far; instead, you need support from a professional team of rental management experts.
With a professional Decatur property management team on your side, you can say goodbye to the stress of finding a qualified tenant, handling monthly billing, and addressing maintenance issues. Let the pros take control of your home and you can enjoy the benefits of your property purchase.
Working with Newton Property Management in Decatur, Alabama
At Newton Property Management, we provide full service solutions for landlords across Northern Alabama. Our Decatur property management solutions include flexible services for property owners of all shapes and sizes.
We don't simply apply a one-size-fits-all formula for your Decatur rental investment. Instead, our team works hand-in-hand with you to determine your unique investment goals and we tailor our management support to ensure we help you reach those benchmarks. Learn more about our Decatur property management solutions by scheduling a free consultation with a member of our team today.
We handle all of your home's day-to-day needs
Discover why we offer the right for your rental home
1.

We Keep You Connected to Your Home
Working with us, you'll never need to worry about the health of your rental home again. We work to keep you in the loop and we're always easy to reach via phone and email. When you have questions or concerns, it's easy to get in touch.
2.

Our Team Knows the Market
Every rental market has its own unique challenges and ups and downs. We have worked extensively across Northern Alabama and we know how to keep your home profitable, all while minimizing  problems and maintaining the longterm health of your investment.
3.

Renters Love Working with Us, Too
Focusing on tenant satisfaction is an important part of our property management approach. By keeping our renters happy, we maintain low turnover rates and help reduce the costs associated with vacancies. It's a win-win for everyone.
4.

We Provide Instant Account Access
When you want to check in on your home, it's easy to access your online account. We also provide convenient options for tenants looking to pay rent or request repairs online. These tools keep us efficient and help us resolve problems promptly.
"The best property management company in North Alabama!"
CHASE TUCKER
Best landlords I have ever had! [They] make sure we are always taken care of and...in the pouring rain! You can't beat their dedication or professionalism!!
LIZ PERNA
Even more reasons to love us
Northern Alabama's Property Managment Pros
We know the local rental market.
If you own rental properties in Athens, Decatur, Huntsville, or one of the many surrounding communities, it's important to find a property management team that can help you hit your financial benchmarks. With the right support on your side, you'll never worry about collecting rent, responding to maintenance requests, or keeping your home in good shape again. 
Learn more about our property management solutions by scheduling a free rental analysis today.
Speak with the Newton Team
Learn more about our flexible management
options. Call us now: (256) 233-2800